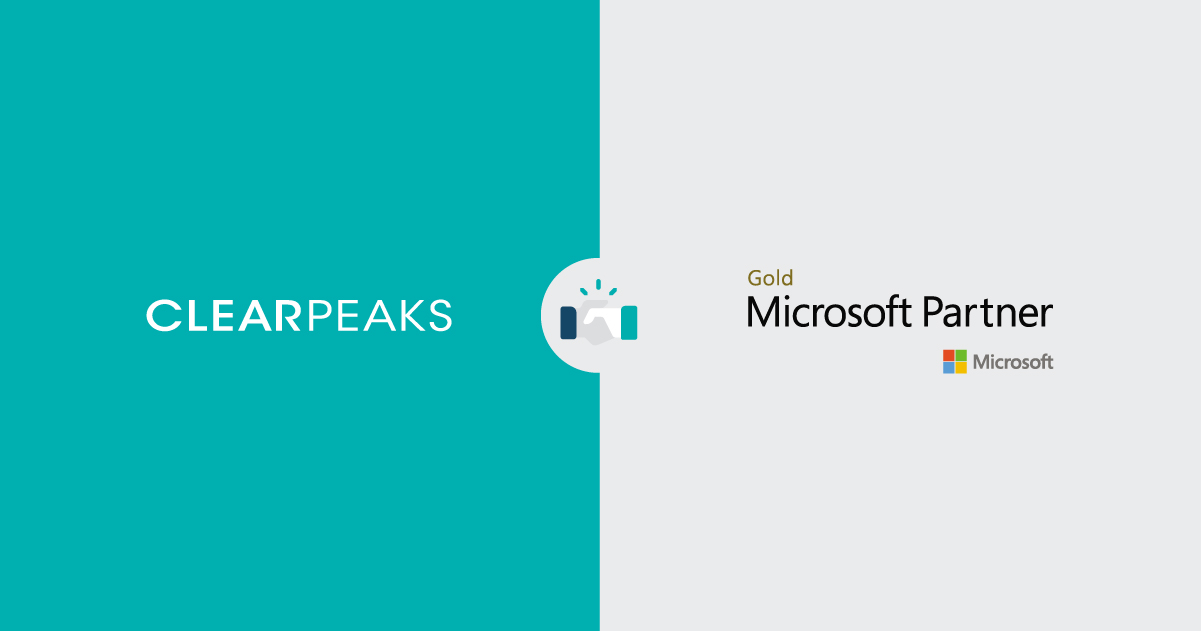 04 Apr

ClearPeaks becomes Microsoft Gold Partner for Data Analytics!

We are very excited to announce our Gold Partnership with Microsoft for Data Analytics. Microsoft Gold Partnership is the highest level of accreditation given to its partners. This competency is only given to Microsoft partners that have a proven record of deploying successful, high-quality projects in different businesses areas and industries.

Achieving Gold Partnership status also recognises that we have a team of highly-qualified Big Data, Advanced Analytics and Cloud experts that actively work with customers to deliver, deploy and support Business Intelligence and Data Analytics solutions as part of their overall digital transformation and data programs.

This team brings together a unique blend of BI professionals, data scientists, and business experts – with a total of six different Microsoft certificates (Big Data Engineering, Big Data Analytics, Azure Infrastructure, and Cloud Data Science with Azure Machine Learning).

In terms of our Data Analytics technical competency, at ClearPeaks, we can design and implement end-to-end analytics solutions running on Microsoft Azure to accelerate your Cloud journey and deployments. We can also help you to:
Design the most suitable architecture that meets your requirements, while understanding and minimising costs.
Choose the best strategy for migrating your applications or data pipelines to the Cloud.
Feed data into Azure from different sources, including RDMBS systems, FTP servers, CRMs, ERPs, Hadoop cluster, NoSQL Database, web endpoints, and real-time feeds.
Store this data in the most suitable storage option for your use case (Object Storage, Data Lake, Database, Datawarehouse, NoSQL, etc.).
Create and implement streaming and data engineering pipelines with services such as Event Hub, HD Insight, Databricks, Data Lake Analytics, and Stream Analytics.
Set up data pipelines that link and leverage the various storage options with streaming and engineering platforms.
Use the Azure networking service to securely pull data from your on-premise systems and push it to the Cloud.
Create reports and dashboards with the tool of your choice that can pull data from Azure data stores.
Create ML and AI solutions that leverage the broad Azure offering (Machine Learning Studio, AI services, etc.) and link them with the various platforms in your technology stack.
Additionally, our Data Lab solution hosted on Azure can be used as a test platform for your applications. Using this platform, we can quickly set up your PoC on Azure.
Contact us for more information!
Microsoft related blog articles
Mobile BI Using Power BI
Did you know that Power BI also offers a mobile application that allows users to check and interact with their dashboards from their phone or tablet?
Q&A in Power BI
With society demanding more natural interactions with computers and artificial intelligence, natural language processing (NLP) has quickly become one of the most important BI trends for 2018.
Real Time Business Intelligence with Azure and Power BI
In this blog article we analyse the increasing need for real time solutions applied to BI platforms and describe a solution with Azure and Power BI for a Real Time BI platform.