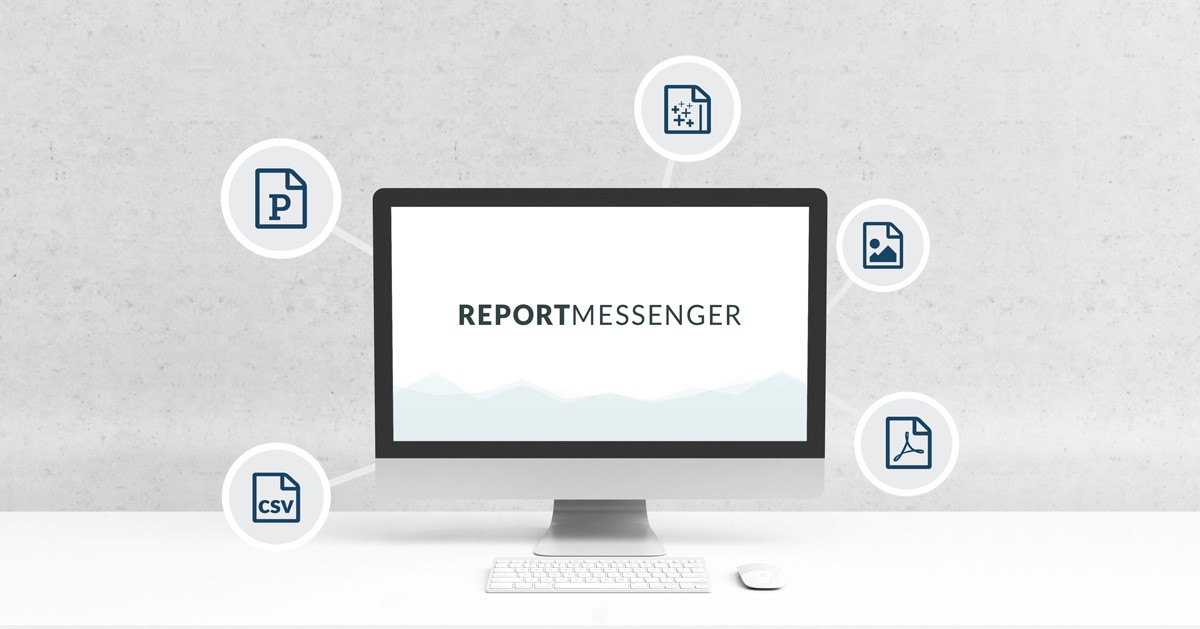 06 Nov

ReportMessenger 2.0

Last year we successfully launched ReportMessenger, our easy-to-use report distribution solution for Tableau reports. With ReportMessenger, you can reliably schedule and deliver your reports to anyone in your organization in any combination of file formats from enriched PDF to CSV!

We´re now proud to announce the new improved ReportMessenger 2.0 – a version that brings greater consistency, stability and a bunch of new features!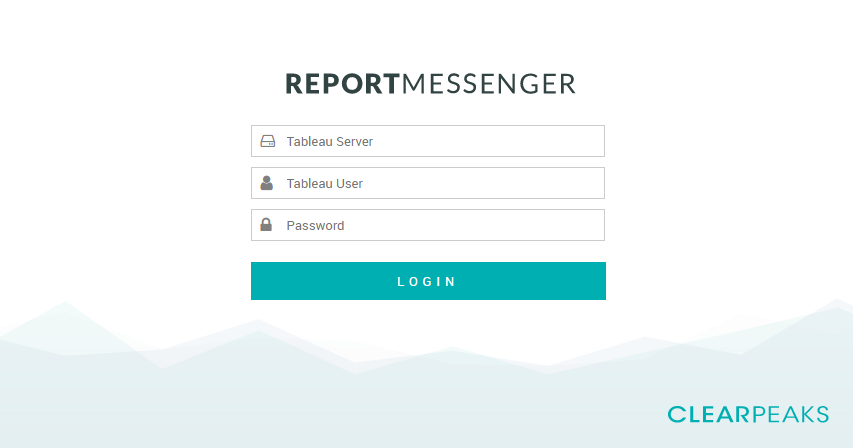 ReportMessenger New Look&Feel and Homepage Functionalities

ReportMessenger has improved its design for optimal user experience. The homepage, which displays all scheduled tasks, now has an integrated search box that makes it easy to find a task. You can also sort data columns through an interactive table, select multiple tasks from the aforementioned table, and perform different actions for each selected task, including duplicate, run now, activate and deactivate. Color-coded tasks (red, yellow, or green) have also been added make it easier and quicker to identify their current status.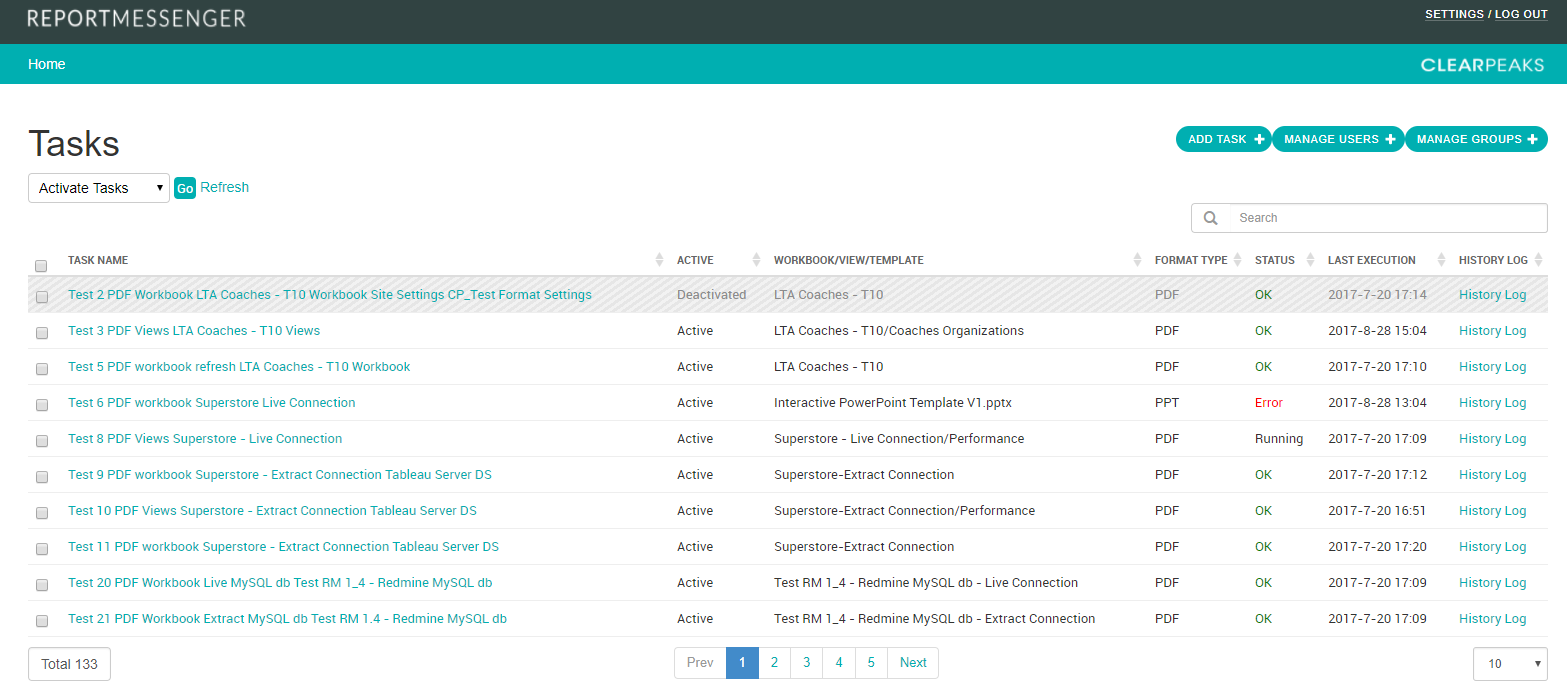 ReportMessenger New Features

Below you can find a list of the new features we have implemented in this version:
•
Import contacts: you can import multiple contacts from a CSV file as opposed to entering the contacts manually.
•
Run tasks while logged off: You do not have to be logged on anymore to run a task. This feature is useful if your company has a very strict security policy.
•
User-filters: With this new feature, you´re able to send reports to multiple users with different filters applied by creating just one task. Find out more about this feature in the next chapter!
•
Repeat task: With this option your task will be executed in set intervals of minutes and hours. This option is very useful for companies in need of constant progress updates on their critical data.
•
Download reports locally: You can download your generated reports locally. This is very useful, for example, if your company needs to store all your reports and make a history vault. They can also be downloaded to a network drive.
•
Report errors:

»

  

Report task failures

: Any error during the execution of a task will be reported to a previously defined e-mail address.

»  

Report web application errors

: these errors will be reported to ClearPeaks Support so we can solve any inconsistencies as soon as possible.
•
Prevent sending empty reports.
•
Specify SMTP sender: you can specify the "From" field of your email.
•
Log in to ReportMessenger: you can now login with any Tableau Administrator account.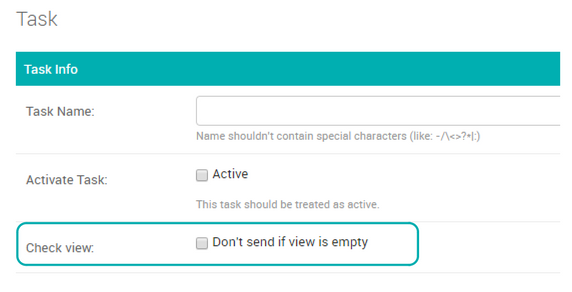 How do user-filters work?

One of the main new features of ReportMessenger 2.0 is the User-Filters functionality.

It allows the ReportMessenger administrator to create a task using a dynamic filter. This feature prevents the creation of multiple tasks within the same view.

The user-filter is defined on each user profile and can be set up with up to four filters per user:



In the case above, filter one has been set to filter by regions and filter two is filtering by categories. This is useful for when your company wants to send a report to each agent of every region. Instead of creating a task for every region, you can now condense it all into a single task. You can also add different values for any filter by separating them with a comma (,). For example: North, South, East, West

Once the user-filters are defined, you can apply them to any task:

As you can see, the formula of the filter is Region=<<filter1>>&Category=<<filter2>>, Region and Category are fields from the Tableau's view.

The next two images show the result of applying the dynamic filter:

Figure 1: Antonio's Report (filtered by South region)                     Figure 2: Jordi's Report (filtered by West region)
If a user doesn't have any filter defined, then that user will receive the report with the full content of data.
Conclusion

This new version of ReportMessenger provides greater stability and ensures a better user experience. The new features make ReportMessenger more configurable than ever, allowing you to customize each task with a dynamic filter and set up repeating tasks without needing to duplicate the original task multiple times.

Don't hesitate to contact us if you would like to receive more information about ReportMessenger or request a free demo!